Tile and Grout Cleaning Charlotte NC
When tile is new, it gives you a feeling of luxury and space like no other flooring material.
Tile and Grout Cleaning Charlotte NC
When tile is new, it gives you a feeling of luxury and space like no other flooring material. There are so many patterns and textures and almost all of them are as impervious to moisture as they are beautiful. It doesn't absorb water and that's why we use them in bathrooms and spas. Tile is the perfect material for a room where there will be heavy moisture. In between the tile are grout lines. Unfortunately, grout wears out over time and needs to be maintained or replaced.
If your grout is not maintained properly, grout lines will discolor. Mopping may clean the floors but the mild abrasion breaks down the grout and speeds discoloring. Most people struggle to clean grout. Grout cleaning projects can be a long tiresome job. Retail grout cleaners can discolor the grout even worse. This makes the color uneven across your floor. It's not that uncommon problem with off the shelf solutions.
Carpet Cleaning Charlotte NC are experts when it comes to taking care of your tile and grout. Our company takes care of your grout cleaning and maintenance professionally using state of the art methods. We offer grout cleaning services in Charlotte NC and all the cities and towns in the area. Our technicians use professional equipment that combines heat, pressurized water, and special vacuums that lift the stubborn grime out of the grout. We do this while protecting the grout lines.
Our tile & grout cleaning process is very similar to carpet cleaning we just use a different tools during the process. We are going make sure there is nothing loose on the surface of the tile by sweeping. Then we are going to spray down our magic solution, that will break up any oils, dirt and other stuff that might be on the surface of your floor or wall. Tile isn't always a smooth surface, so we make sure that we get into every crack, crevasse, or nook and cranny, so that it all comes out all shinny, new and clean.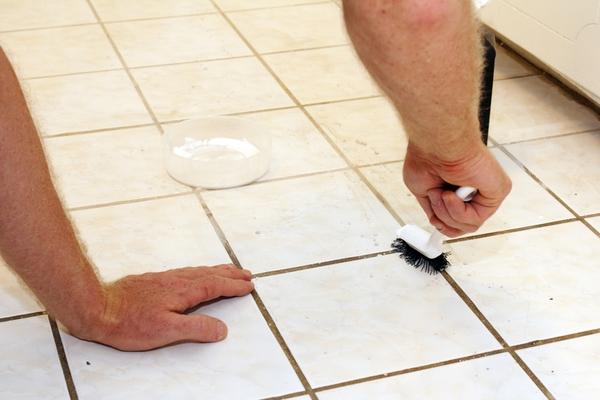 The real cleaning comes in the next step- Hot Water High Pressure + Vac. We spray down @170˚ water shooting or at @ 400PSI will do some straight damage to a that grime on your tile floors. Some of the water evaporates quickly, but our strong vacuum takes care of the rest- removing everything that you don't want hanging out on the surface. If we need to we will shine up all of your tile with towel to complete our cleaning.
We won't damage your floor while we work andsave you time. Carpet Cleaning Charlotte NC will make your grout clean. Your floor looks like it was factory new after we finish.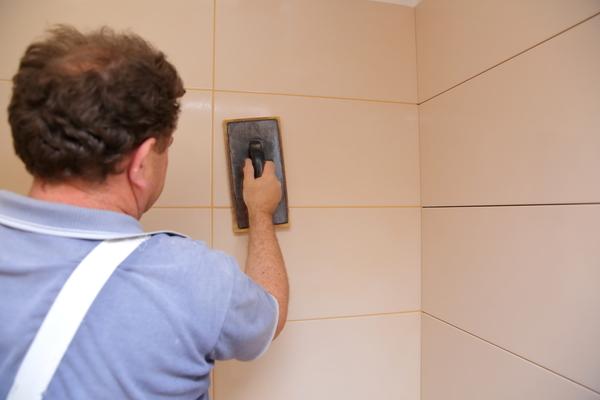 When we're done cleaning, Carpet Cleaning Charlotte NC seals your grout lines and tile. The sealant is invisible and won't darken the grout lines. This protects your grout lines. And it protects your whole floor from wear over time. Carpet Cleaning Charlotte NC is the cleaning company that keeps your grout lines in great condition. If your grout needs to be fixed now, we can do it for you. Remember when the grout is lifting up, water is seeping into your sub floor through the floor. Over time this causes damage if grout isn't maintained. Call us.
Why hire Carpet Cleaning Charlotte NC for grout cleaning? We'll get the job done for you the right way. Our technicians have the training, experience, and equipment to handle everything. Call Carpet Cleaners Charlotte for a free estimate today. We guarantee all our work.
Polished and colorful tiles housed within clean looking grout borders add a touch of sparkling charm to your home. Maintaining and cleaning tile and grouts using store bought products, however, can be long and messy work and take up valuable time leaving while still leaving soils on the surface and in between grout lines. For some, this task remains on the "To Do" list for years and never seems to get done.
Call on "Charlotte Carpet and Tile Cleaning" experts to restore your grout and tiles to their original shimmering beauty. We will come to your home and get the job done quickly and professionally. Your tiles will once again look exquisitely colorful and decorative.
For optimum efficiency and cost-effectiveness, our wide range of tile cleaning systems addresses the varying soiling conditions and traffic patterns in your hand are able to clean these surfaces:
Tile Floors

Counter tops

Bathrooms/Showers

Sinks

Outdoor Tile

And More…
* Tile and Grout Cleaning – We offer the best restorative cleaning for your tile and grout lines with the newest equipment on the market allowing us to extract and neutralize the most soils, minerals, oils and grease deposits. (Recommended at least 2 times annually)
* Tile and Grout Sealing – We offer the best protection for soil deposits with our sealers restricting water and oil-based stains from binding to the surface of your floor requiring less cleaning each year. (Recommended at least 1 time annually)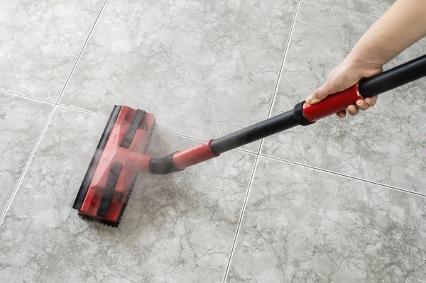 © Copyright carpet cleaning Charlotte NC